Working with Drew is ALWAYS amazing! She seems to hook the super cool-very stylish brides who pay attention to everything. Best of all her couples are so organized before hand that they are most of the time relaxed and calm and truly get to enjoy their day which makes our days really easy. Shannon and Matt were for sure this same type of cool and collected bride and groom . The whole day was spectacular. the colors were amazing and the COOLEST bridesmaids ever were there to offer some great memories and super pictures. I have so many fovrites from this incredible day. I tried to post like 10 only.. .. but then I really got into processing and fell in love with a ton! So here are a TON of images from the hot and cool pink and green candied day of Matt and Shannon ~~~~~ I mean Mr. & Mrs Grinewich. Thanks to both of you for being super cool and to of course my friend and fellow photogrpaher
DrewB
.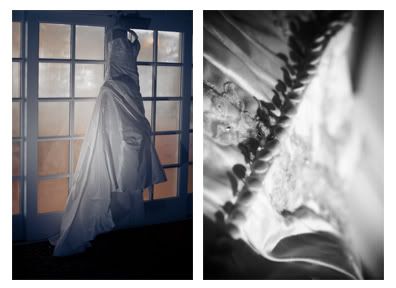 I have a bad habit of getting a lot of headless shots. But I just love how a picture can express something without seeing an actual facial expression.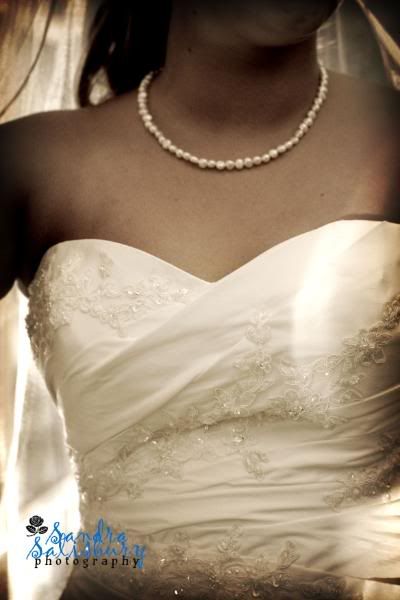 Shannon is a crazy hot bride. She has the most amazing smile and you can see how happy she was to be joining herself with her dream man that day!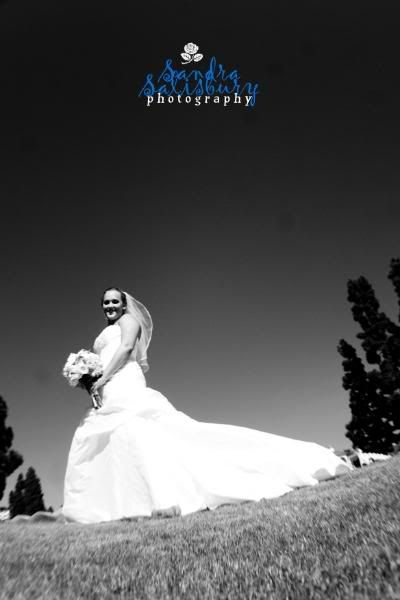 We were blessed (again) with super blue skies and nothing but a clear breeze!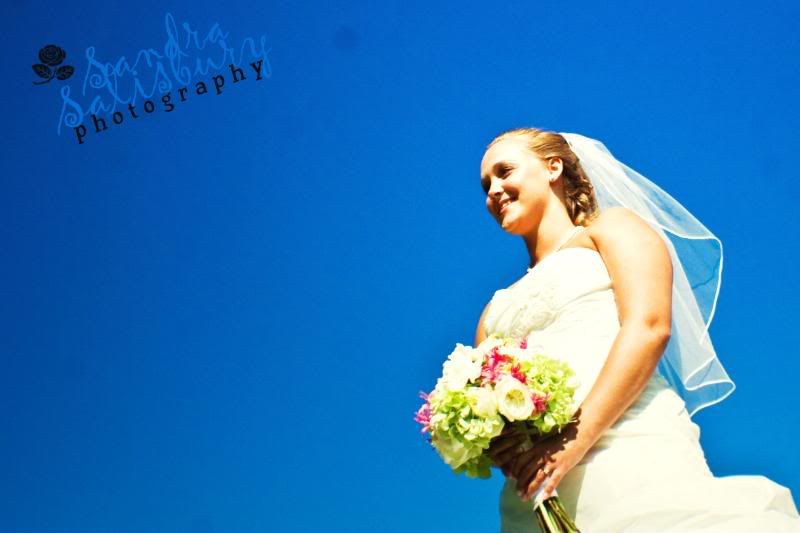 Shannon and her ladies.
Matt and his men. You have to go look at
Drew's blog
because she has a headless shot of the same moment and here are their heads I guess. Funny because of course we didn't plan it like that.
You know they have to have a shades shot!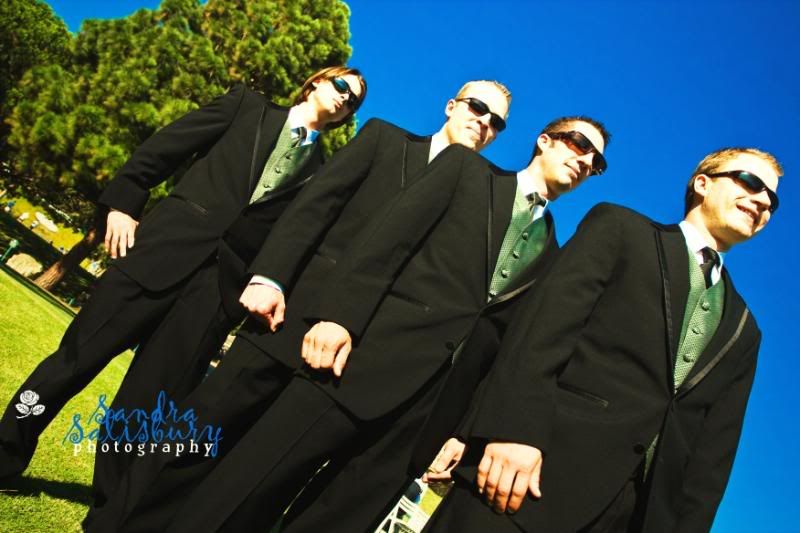 Matt was so ready to see his future wife. He was beaming!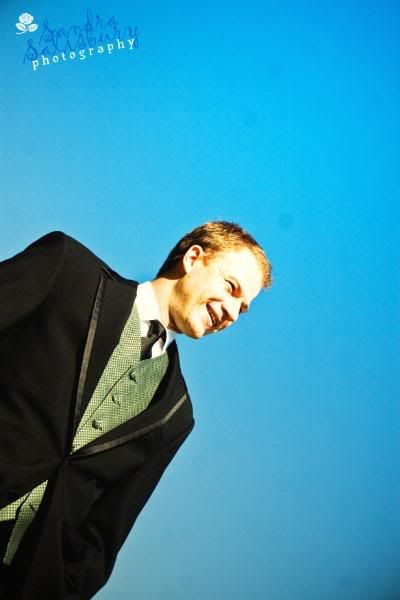 Here he is just as he saw her for the first time.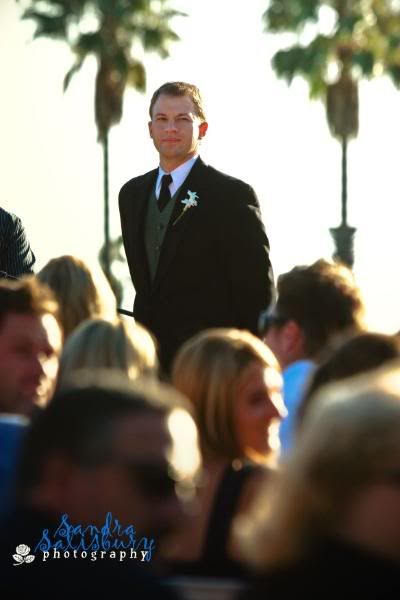 And this is just after that first look.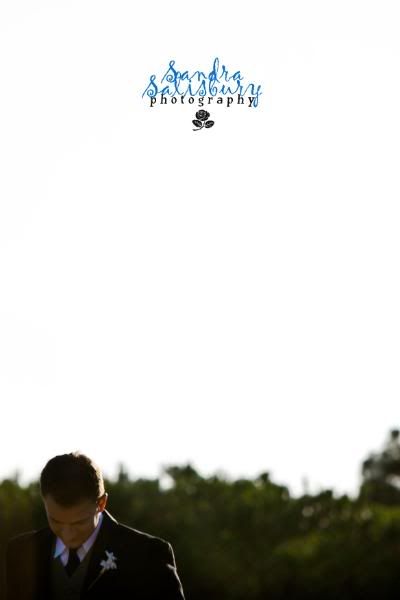 Steady on his bride!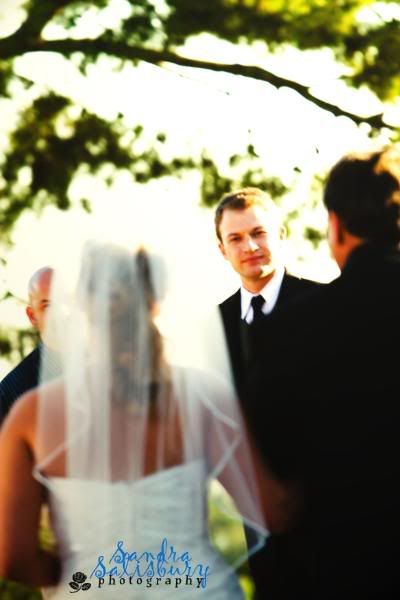 I love this one because of the adorable ring bearer!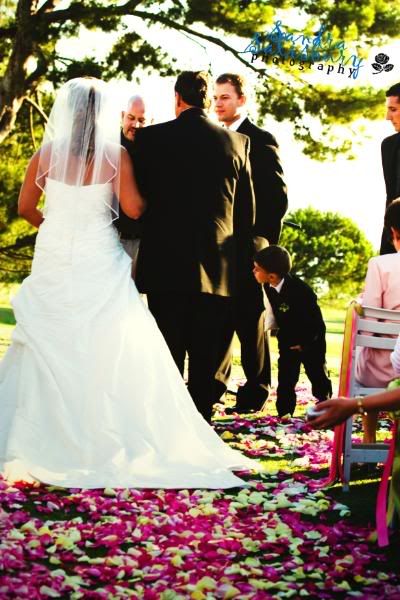 And a reading during the ceremony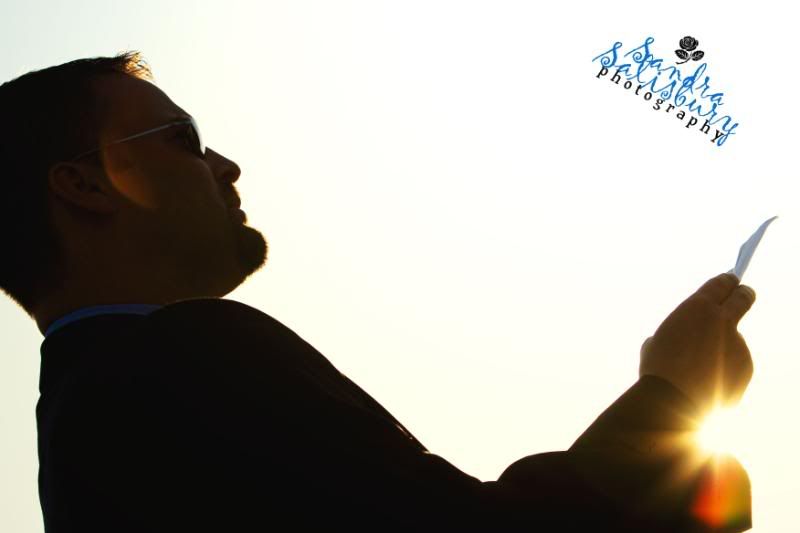 A gentle prayer.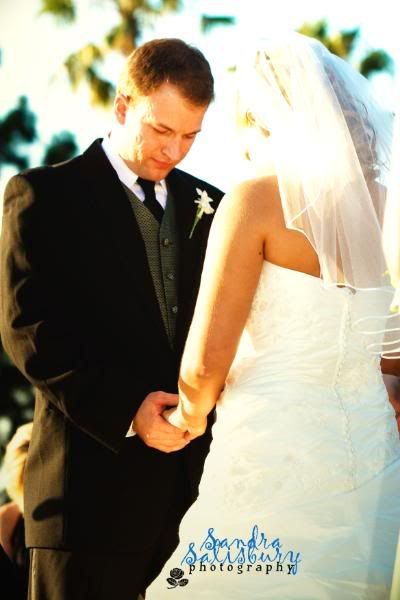 The flower girl trying to keep still.
The KISS!!! I really love the passionate hold Matt has on Shannon!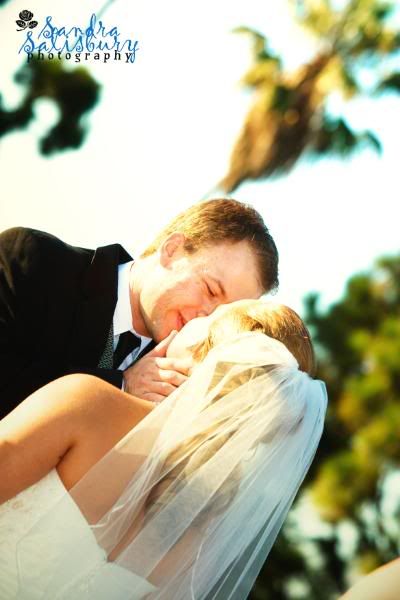 The happy couple just married and as giddy as can be!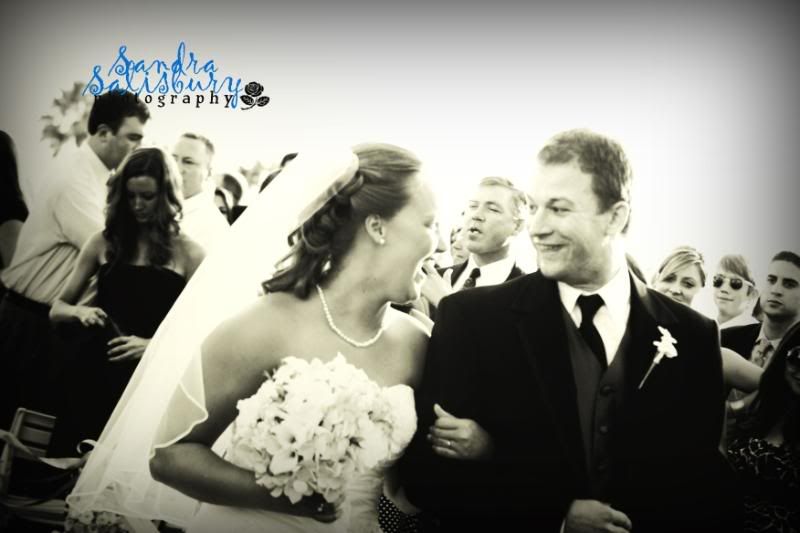 I want to say this is my favorite non staged shot of the day. Although I usually love the couple portraits the best. I feell this cute little picture deserved a big shout out as my heart pleasing award for the day!
Since the wedding was at a golf course, we took a crazy ride (I was sitting in the back if the cart.. where the bags go!) out to this awesome hole that looked out over the ocean. We really got some amazing images. The massive amount I have posted I guess speaks all that anyway!
Seriously do I have to pick a fave? This is it! Yes this is the one!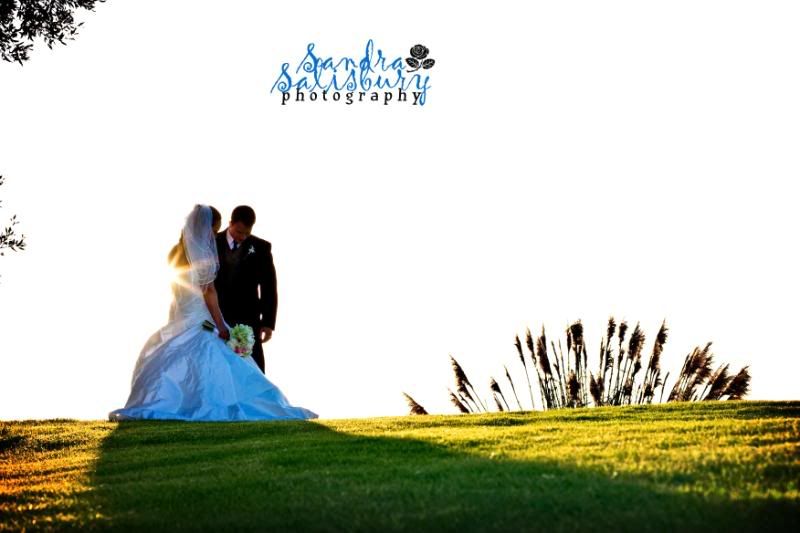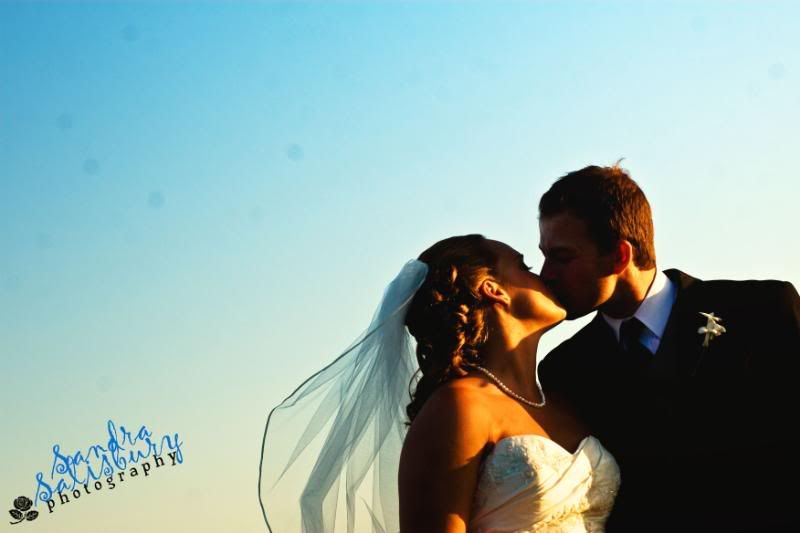 Off camera flash helping out a little here for me!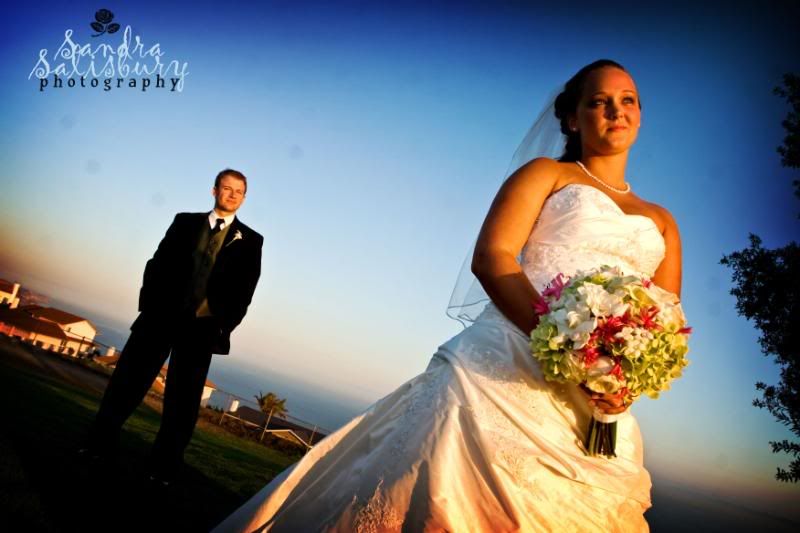 Love it!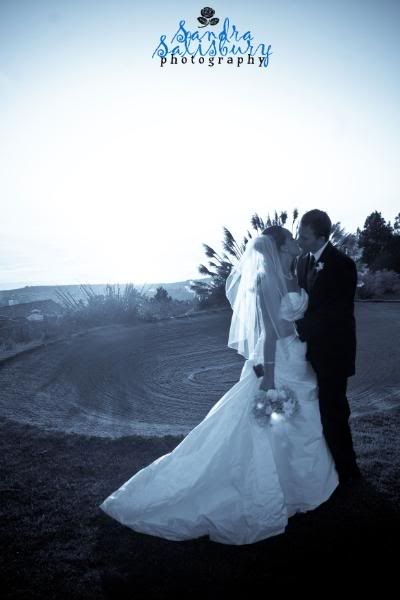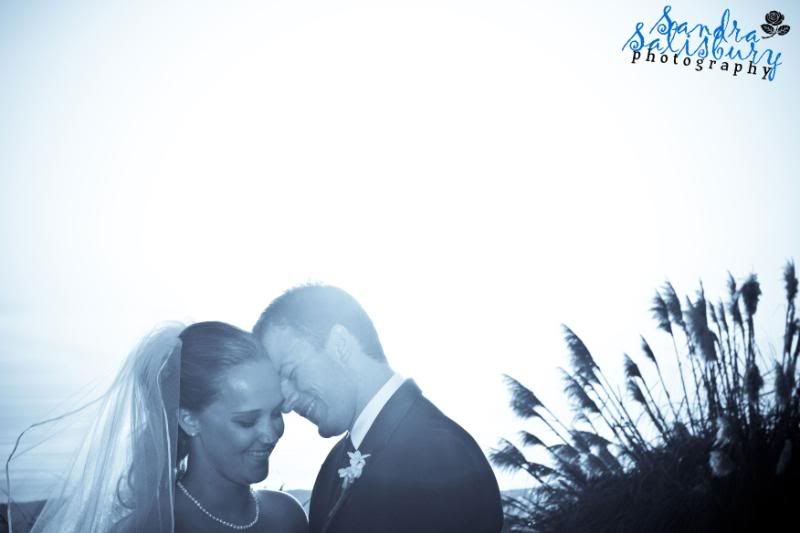 A little funky and fun here!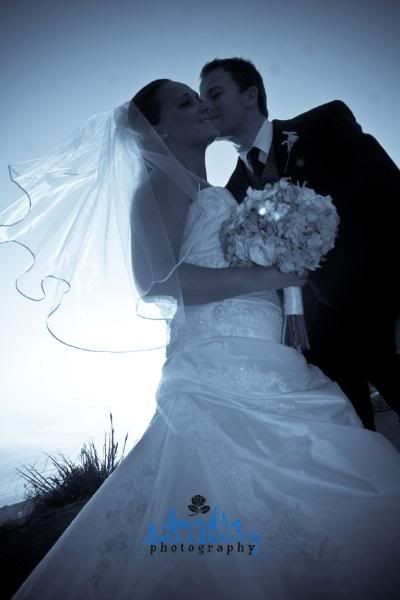 I almost wanted this as my fave. how about Fave B/W of the day! Love the sun peeking in on us!
How AMAZING is this epic tree right on the hill and everything! PERFECT!!!!
They begged for a jumping shot.. How could we say no!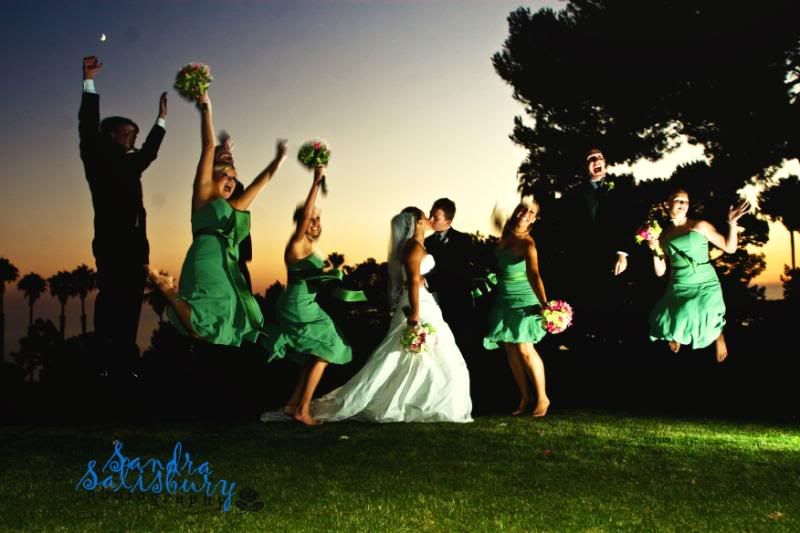 And my official
tie
for favorite shot of the day. Loving the shadows!
These 2 were maddness gone crazy on the dance floor!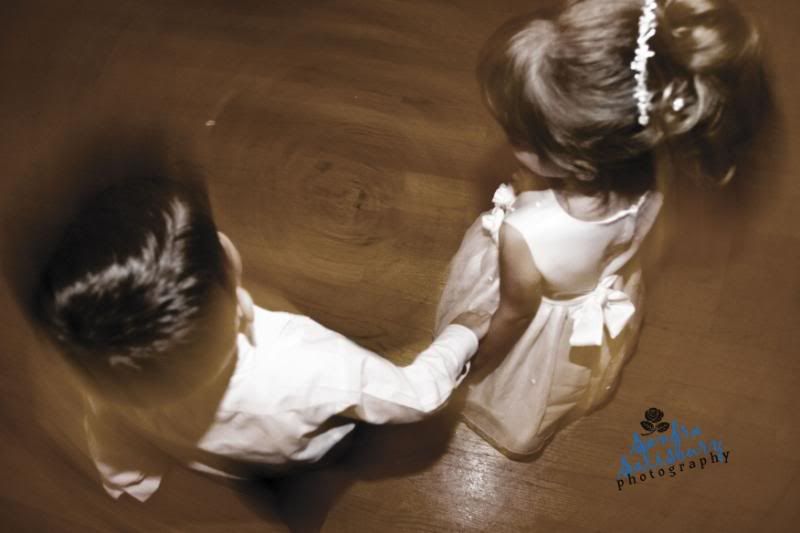 Drew is so cool letting me get creative with the rings! I know this is totally not a
Sandra Salisbury
typical ring shot.. But I really love the look I got from this one!
A quick night shot and they were off for the night.
One last thing.. the tasty details from their fun wedding! It was really beautiful and really did look like you could eat it all up! I kinda did.. well the candy bar at least. I'm a sucker for m&m's!