I gave you all a little sneek peek of a couple of my summer trips as they happened, but I haven't had time to post full pictures unitl now. I have seriously been working every weekend (and then some) since the middle of July. I have done 11 weddings in the past 7 weeks! I have been so blessed and very thankful to have so many great photographers to work with. So thank-you to Amelia, Drew, Will and Trista. And with out further ado here is the missing post form my wonderful trip to the small town of Ukaih CA.
This post is from my road-trip up north with my Grandma (Roberta) and my 2 munchkins.We started our visit at the home of Kathy and Joe to see my Great Aunt Vivian (the main attraction of our adventure).
Kathy had a super fun back yard.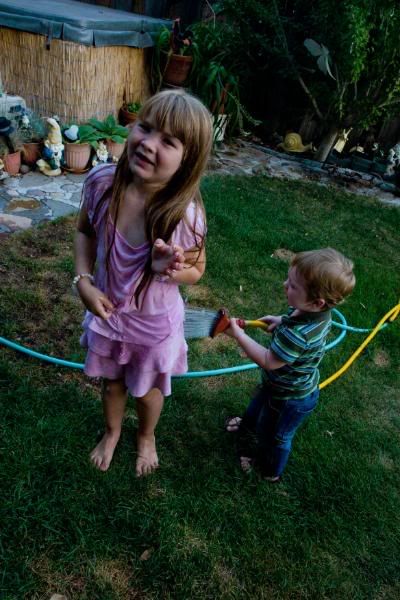 I think all the litttle statues were rubbing off on them! My Grandma on the left and My Great Aunt Viv on the right.
Crazy plant life taking over! Kathy is a serious gardner.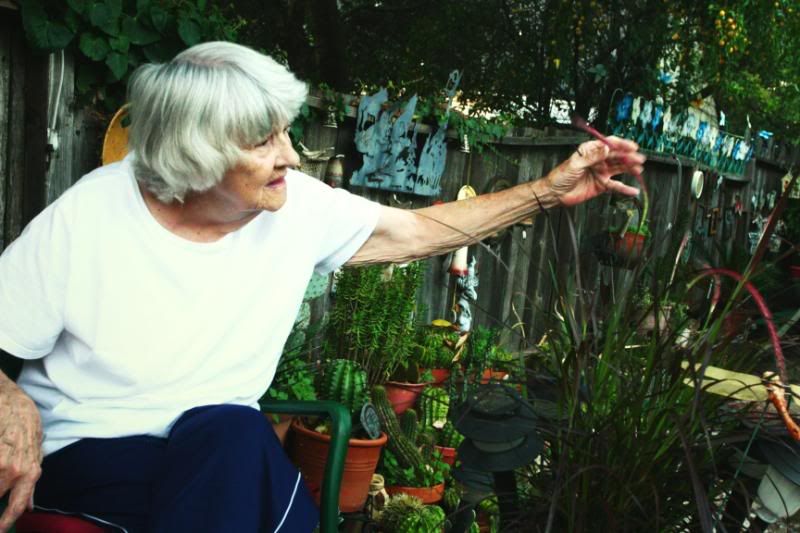 I know I'm never on my own blog, so here you go! A self pic for you from me!
My sweetie!
giant sunflower.. It was 3 feet above my head!
Don't know what he is doing.. He is my weird kid.. You'd think it were my Susie.. but no... It's him!
He is so excited about this back yard and the hose of course! He's drooling!
Getting some fun peek-a-boo in during breakfast!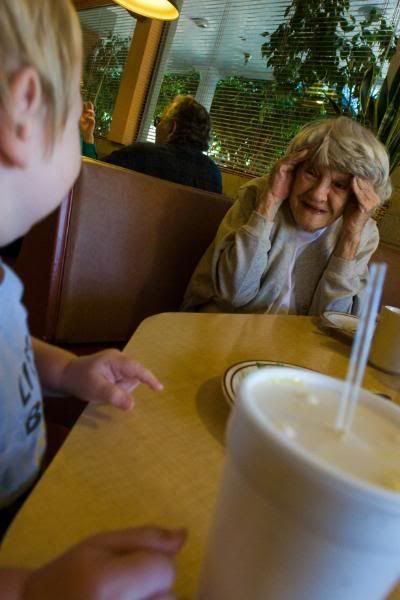 A lot of it!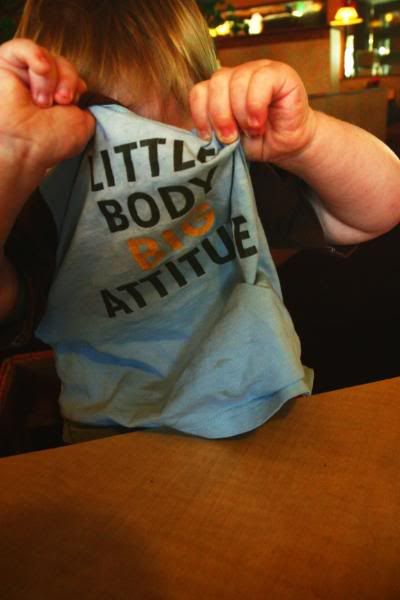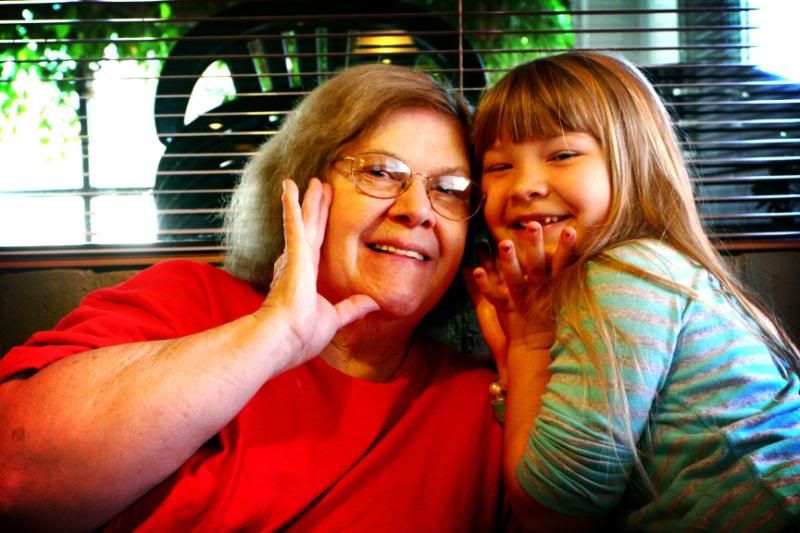 Checking out the Redewood trees.
My cuties!
They really get sick of mommy and her giant camera!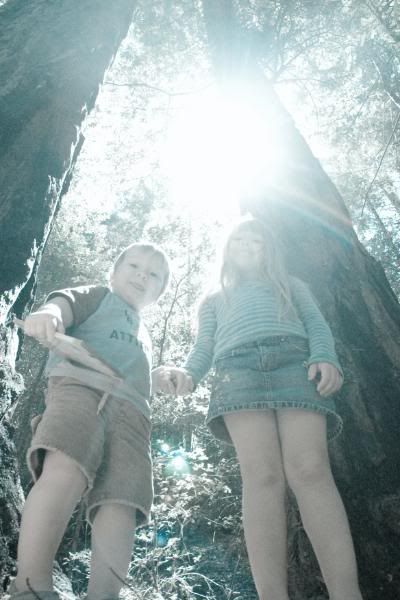 More pics mom!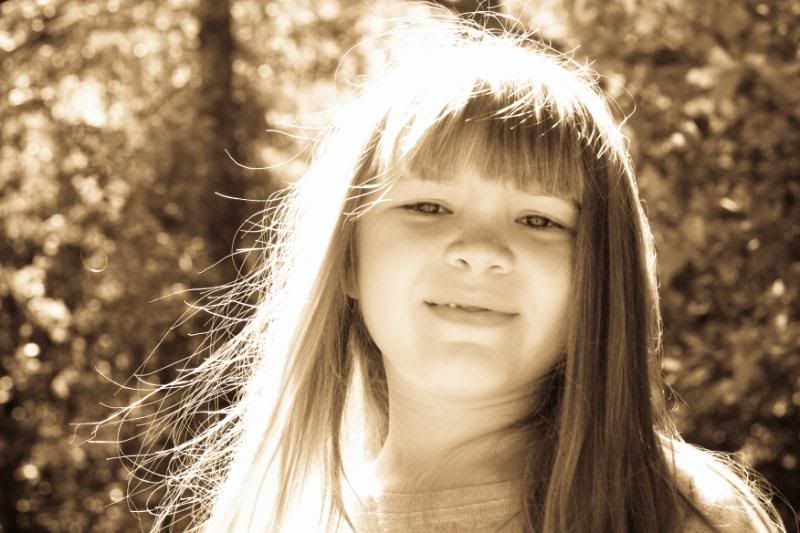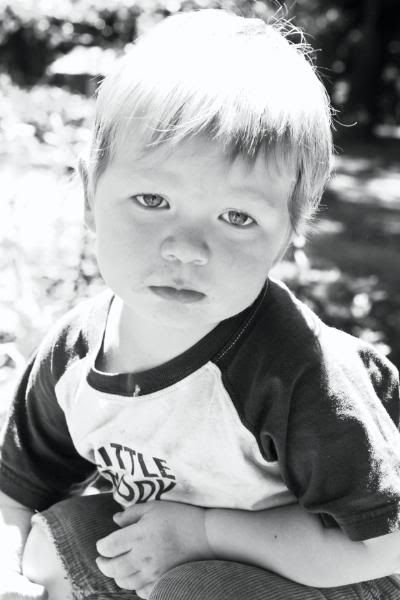 And a set the camera ... um .. over there shot!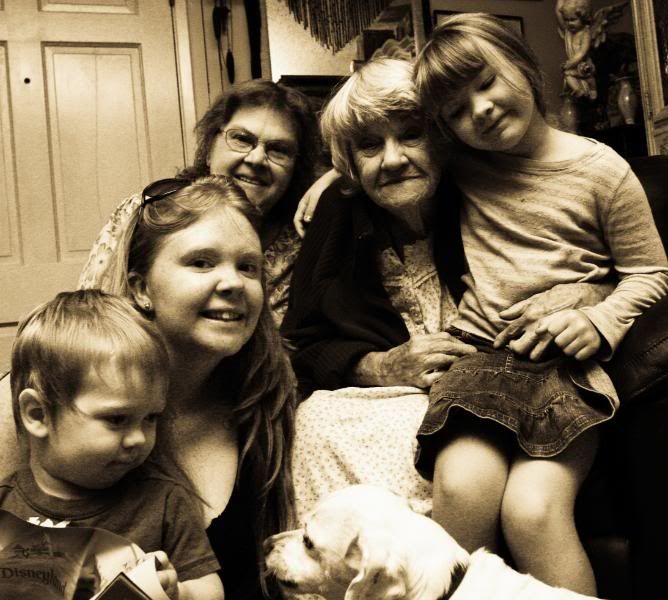 Thanks Grandma for taking us to visit with the greatest aunt in the world!