This past Tuesday I walked my baby down the street to her elementary school for her very first day in 1st grade. I'm filled with many emotions. Very happy that alex and I have created such a high-spirited, loving, interested, brilliant little person. Devistated that time races by so quickly. I pray that she has all the tools she needs to be successful in her young world. My heart walked off to school, to her sophisticated class-room full of 5 and 6 year olds. I shouted wait you forgot my hug and kiss. she replied "first-graders don't hug their moms! " Tear tear.. My baby no more. Have a hip and happy year my little boo boo!
Here is one of my token school walking shots. My holding tight onto my kiddo.
My little girl.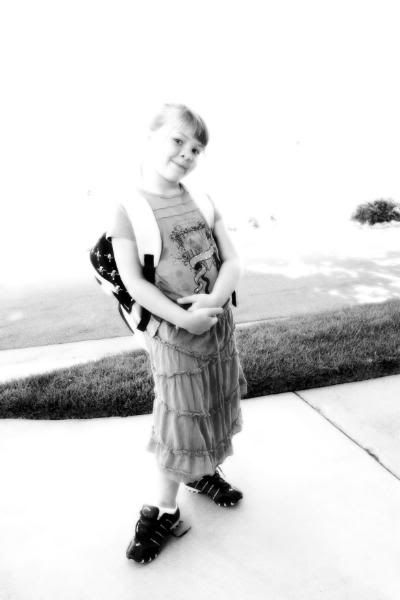 The fun 10 minute walk to the campus.
She is too cool for school!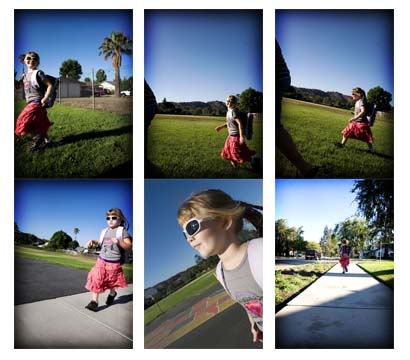 And me and Zach walking home. Oh and Daddy too.. taking the pic for us!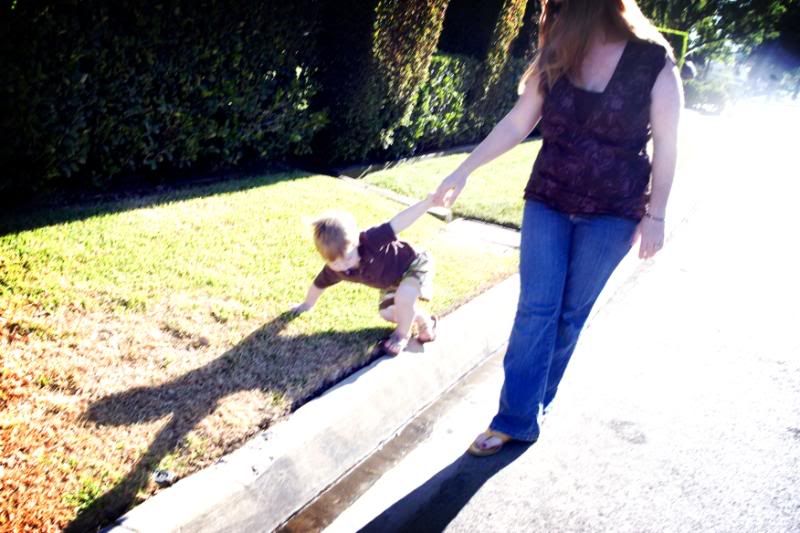 Here's to a super 07-08.