2 years ago today, Alex and I welcomed our 2nd child into this world. We can not beleive that the time has passed so quickly! I know every parent says this, but if you don't have kids yet, you will one day understand. I can't even begin to put into words how my little boy makes me feel. Amazing is a pretty good one. He is so full of life and love and energy. He is curious and smart and often a word used is BIZZARE! He does the strangest things. For instance, he likes to clean things. This is nice becuase I'm not a perfect housekeeper. He is potty training himself and has been for about 2 months now. This is great because I wasn't even going to try until he was a bit closer to 3 years of age. He doesn't have a giant vocabulary like his older sister did at his age. But this is good as well because he is a touchy feely little guy and he will drag me around the house telling me what he needs in his own cute ways. Oh and if you know me, you would agree that I (and my hubby and daughter) would much rather stay up late and sleep in the next day while the world buzzes around. On the other side... bringing a much welcomed balance to our group..... Zach is up early even on weekends asking me to get him "food". We are so blessed and thankful for the beautiful, healthy, happy family we have been given!
Here are some beautiful pictures my good friend Amelia took of him when he was still itty bitty!
Thank you Amelia for giving me these awesome pictues that I will cherish forever!
Here are couple of pictures from his early years.
Susie was the first one to hold he baby brother.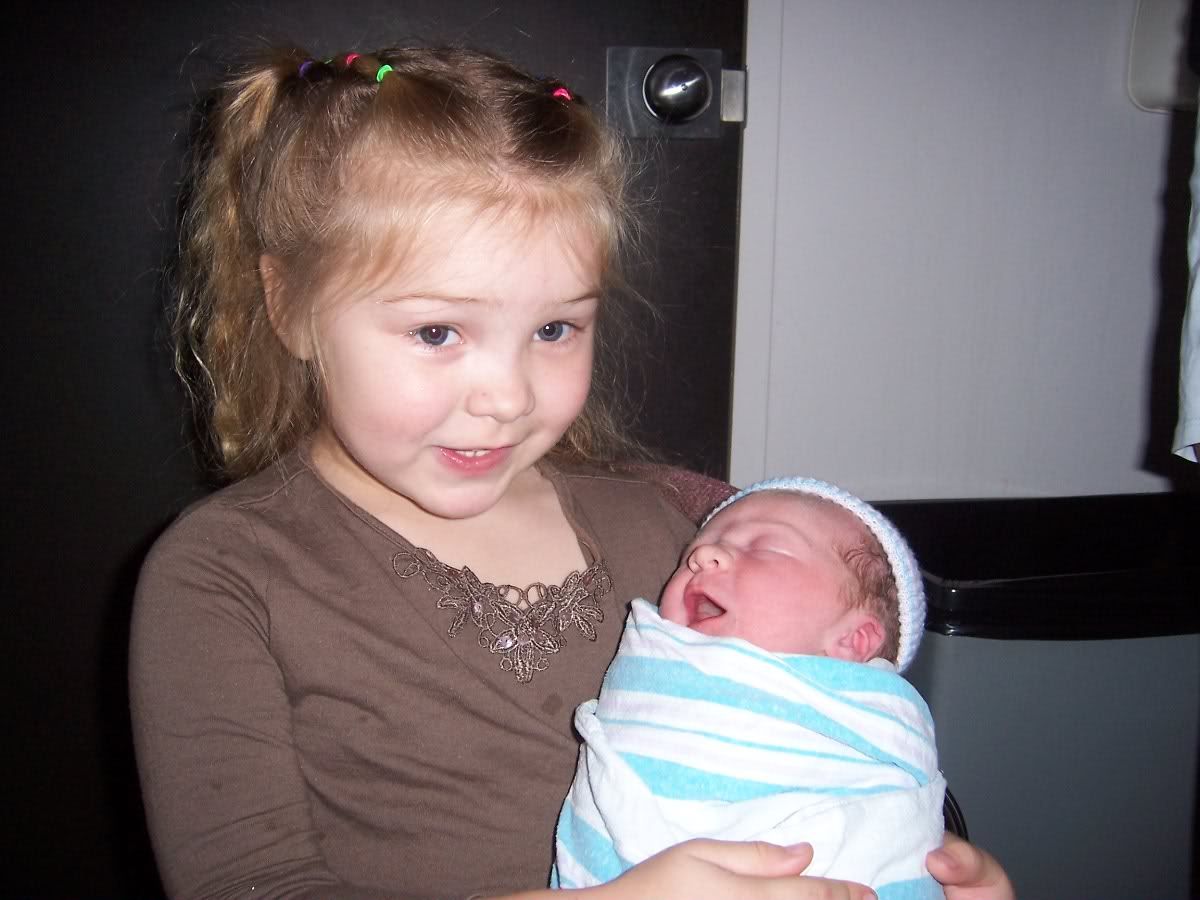 And here are more recent ones of my little sweetie:
And this one was taken just after midnight on his 2nd birthday. Sleeping with one of Grammy's penguins. Or as Zach would say, "paybe?"